A mash-up of good things
Online Marketing is about the almost infinite possibilities that helps you reach out. It's about connecting, and talking to your soon-to-be consumers or loyal customers and becoming their best friend. It's about being creative and strategic at the same time. It's being attractive and funny and reliable and basically everything they need, and everything you want to be.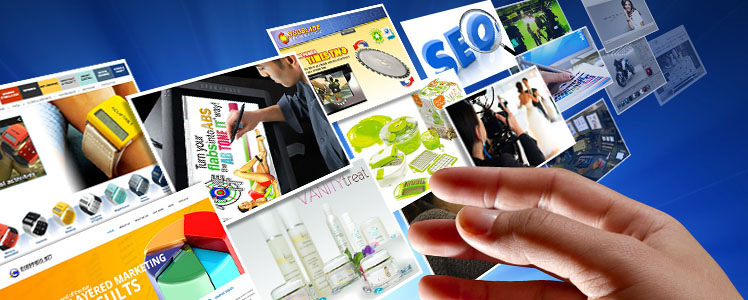 ● Web Mastering & Design
● Static and Dynamic Flash
● Responsive Web Layout
● Website Development
● Website Statistics
● Website Maintenance
● SEO
● Viral Advertising
● Banner Ads
● Copy Writing
● Database Production
● Email Blasting
● News Letter
● Photography
● Art Direction
● Graphic Design
● Image Enhancement
● Merchandising Design
● Packaging Design

---
WEBSITE MASTERING AND DESIGN
We have been designing websites for years now. From major companies to the small businesses, we are flexible and can adapt to any of your needs. From simple encoding to complex and full animated websites with the use of state of the art equipments, and supported by a full motion picture division back to back: your DREAM WEBPAGE is simply a click away from you.

With so much business being generated on the internet, a website needs to be designed and built with online marketing very much at the core of the strategy. It's no longer sufficient to simply make it look good; it's now all about how to promote it on the web, in order to turn searchers into visitors and visitors into customers. And this all stems from the good design, layout, usability and functions of a site.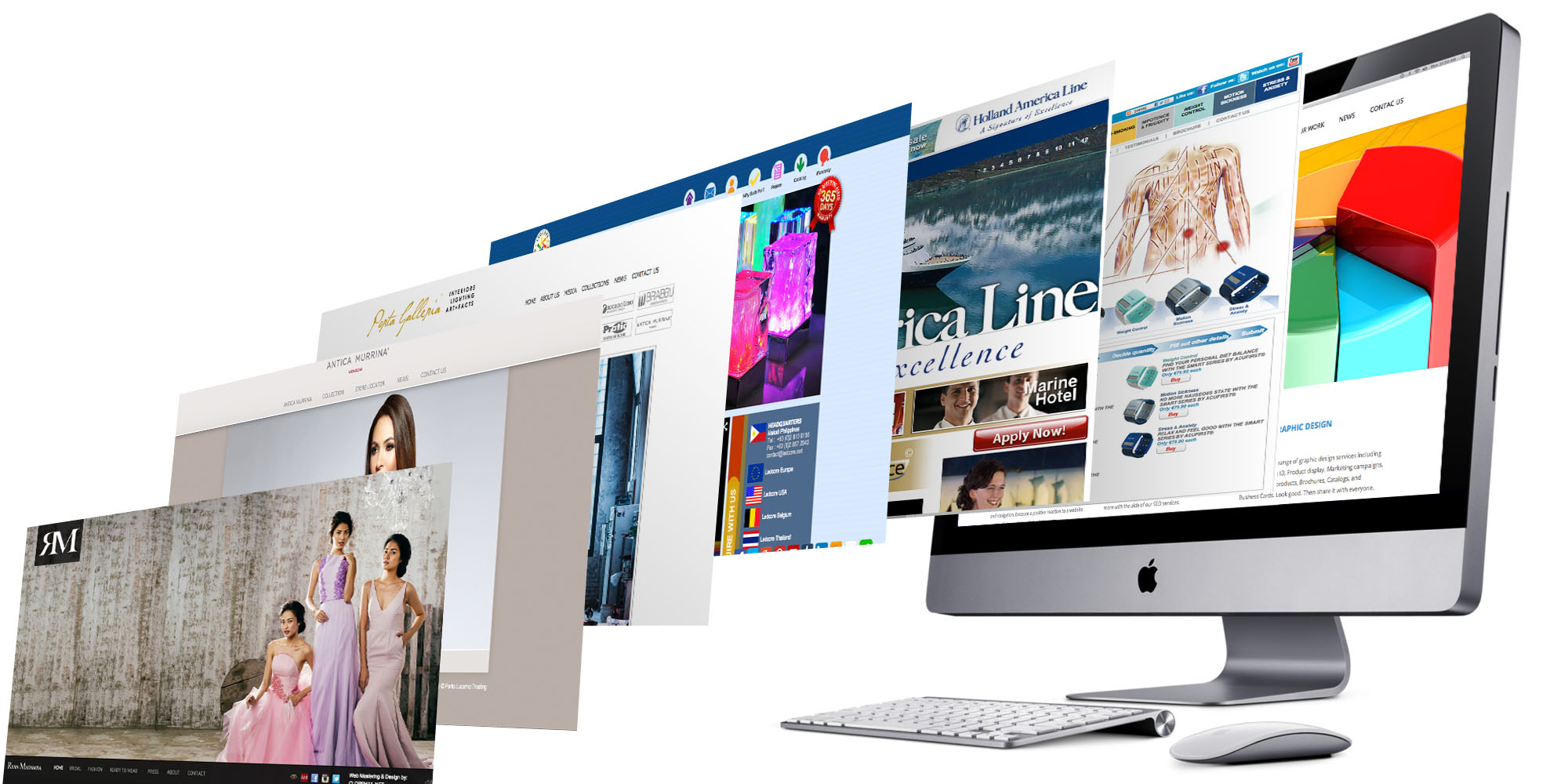 The Internet is an ideal medium to actively engage a prospective customer. We make sure your website accurately reflects the qualities of your brand, product, and messages. It is essential above all else that a website has an excellent, clean design, layout and navigation, because a positive reaction to a website creates the potential to do business. This is our goal. We will create it for you with the full service behind, to help you all the way to your success.

Customized Web design

All of our website design projects are created from scratch using custom graphics. We never use TEMPLATES to design your website. All of the websites we design are unique to that project, including product related new studio shoots, 2D graphics, logos, banners, and even 3D animation. The web portal, being the door to the world, needs to carry your corporate identity to the next level, so that your web page is productive, and in turn, generate revenues. You may think that this is expensive; IT'S NOT. Our prices are always below the industry standard. We want to help you build your business, at a very affordable price.

Please visit our portfolio page to see some examples of our website designs we did. Although we provide website designs and services from various countries for the international market, we look forward to working with you no matter where you are!

WITH US A BRAND NEW WORLD IS GOING TO OPEN ITS DOORS TO YOUR BUSINESS.
---
WEBMASTER / WEBSITE MAINTENANCE PACKAGE
Maybe your website or e-commerce maintenance contract has run out with the original designers of your website or you're in need of someone to look after your website, or you wish to refresh the look of your webpage and/or products. You've found the right partner. Should it be on a monthly basis, whatever your needs and requirements; we can help!

Many of our clients ask us to maintain their website and their products from a few hours a month to a few days per month as they simply haven't got the time or staff available to do it for them. Rather than employing someone it makes good business sense to use someone like ourselves part- or full. You instruct, we execute. Hand in hand, looking after you all the way.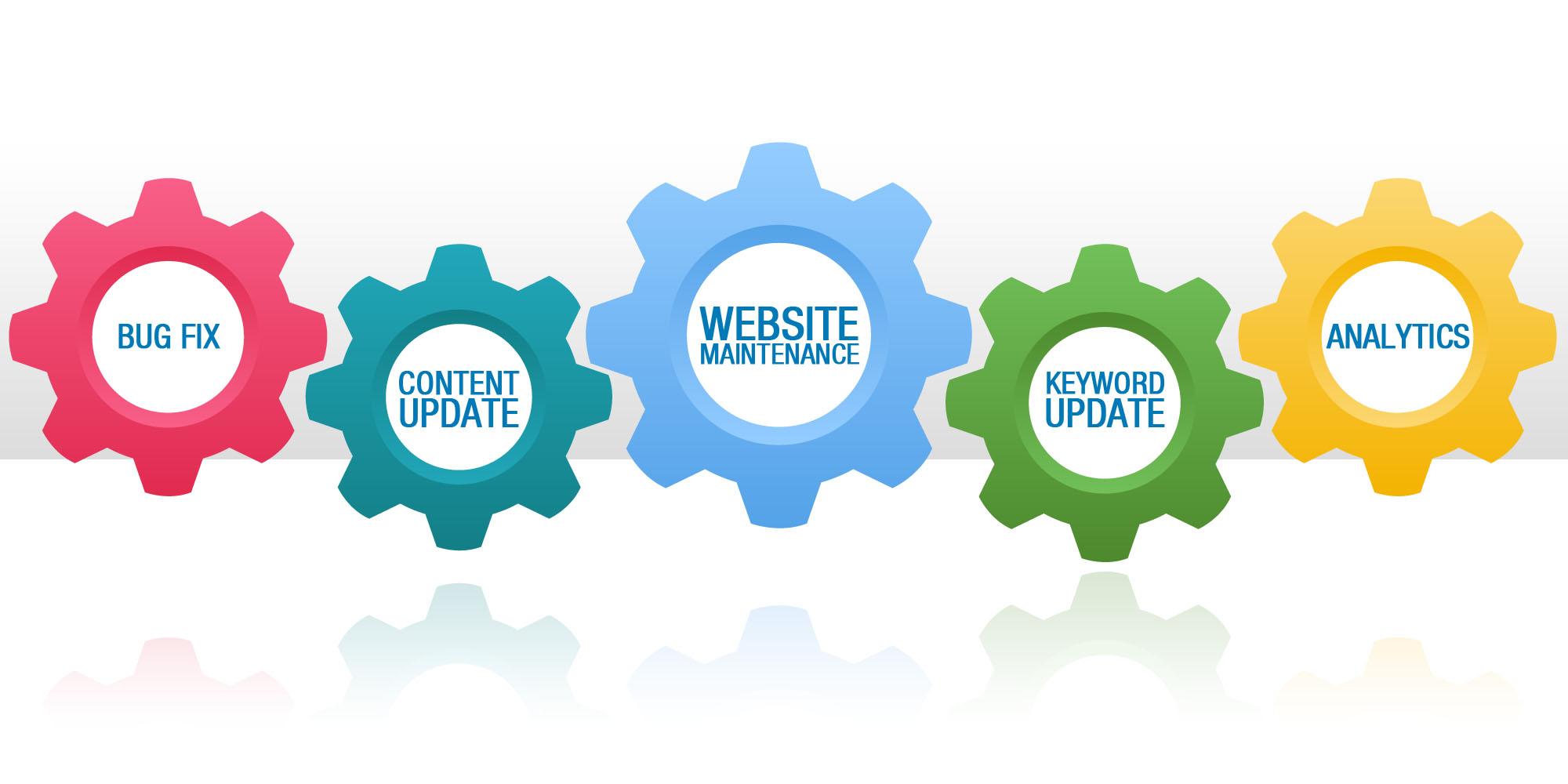 CLOPPHILL will give your business the boost you deserve ! You are important to us, so is your business. Let us prove to you that we are the partner for all your needs in website management.

This is the part where we tell you your benefits

Here are just a few good things of outsourcing your website or e-commerce maintenance to Clopphill:

Keep it fresh and up-to-date
It's long been known that keeping websites up-to-date and fresh helps to attract return visits from customers. Simple updates such as news, press releases or article updates are just three very basic examples that can make a significant difference. Think of the possibilities!

No more additional staff
Keep your costs down and only pay for the time spent as agreed beforehand to maintain your website.

Knowledge and experience
With years of working in the Industry, and having worked with many diverse clients from all channels of life, we have gained invaluable knowledge and experience of end user requirements. We are in the best position to maintain your website for maximum results.

View Package
---
SEO (SEARCH ENGINE OPTIMIZATION)
You probably haven't thought about this until now but Search Engine Optimization can sometimes be quite costly so why not have your website updated on an ongoing basis as part of your daily maintenance contract to maximize search engine friendliness?





Get to be part of the top of the list whenever consumers look up and inquire online. Be the top of mind in any search engine from Google to Yahoo to Bing and much more with the aide of our SEO services.

To put it simply, imagine you're going to a place in the city, say, the museum or a mall, but you have no idea how to get there. Now imagine a map that gives points you directly to the destination you want to go, wherever you might be coming from. That's life made so much simpler, right?

That's what SEO does for you and your website: it points the people right in your direction with the simplest bumps possible. Get to direct traffic straight to you. Plus, you manage your online presence to the minor detail with all the reports you'll get: how many hits, what keywords were used that lead to your website, and many more. It's easy for them to reach you, and easier for you to sell.
---
CORPORATE BRANDING AND GRAPHIC DESIGN
Witness how an idea spreads like a wildfire. Experience custom graphic design that leaves a mark, and delivered consistently among different platforms. Graphic design and product branding, matched with innovative marketing strategies create a high level of brand recall.

We offer a wide range of graphic design services including logos, Corporate ID, Product display, Marketing campaigns, Color boxes for products, Brochures, Catalogs, and Business Cards. Look good. Then share it with everyone.